Current First Year Graduate Students
Fall 2022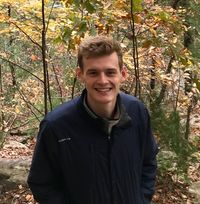 Miles Cooper
Miles grew up in Charlottesville, Virginia and graduated from the University of Virginia with a B.A. in English and a minor in Religious Studies. His academic interests include postcritique, Southern literature, literary perceptions of the self, and Romantic poetry. Outside of work, he enjoys hiking, DJing, gardening, and cooking all types of food.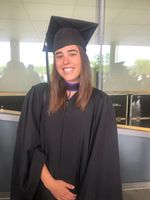 Zoe Giglio
Zoe is from California's San Francisco Bay Area and graduated with a double major in English Literature and Liberal Arts with distinction from Bishop's University. Her academic interests include rhetoric, poetry, short stories and 20th century American Literature. Zoe has spent the majority of her life on the West Coast and is excited and curious to explore what the East Coast has to offer. In her free time, you can find her dreaming up new recipes in the kitchen, long distance running, seeing live music, and backpacking.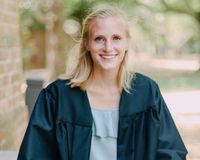 Madeline Greathouse
Madeline is from Pittsburgh, Pennsylvania. She graduated Magna Cum Laude from The College of William and Mary with a B.A. in English. She has lived in D.C. since 2017, where she earned her J.D. from The George Washington University Law School and practiced law at a boutique firm in its antitrust practice group. If you come to the city, you likely will see her on a run along The Mall.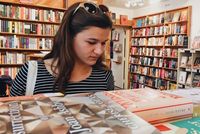 Caroline Hannum
Originally from Oley, Pennsylvania, Caroline graduated with honors from American University with a Bachelor's degree in History and minor in Art History. Before coming to Georgetown she embraced the quintessential D.C experiencing by interning for the U.S government multiple times. Her research focuses on studying how Empire and imperialist efforts impact identity regarding gender and class, and how literary movements reflect society's attempts to cope with these changes. When not reading or writing she can be found cooking, eating, and traveling.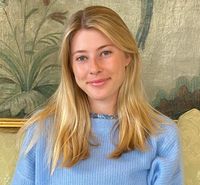 Isabel Harmet
Isabel grew up in San Diego, California, and graduated from Loyola Marymount University in 2021. She majored in English with a specialization in Irish literature, and she minored in philosophy. Her research interests include nineteenth and early twentieth century Irish and American literature, specifically Gothic and romantic works. In her free time, Isabel enjoys reading and writing poetry, and exploring local music and art scenes in different cities. Her biggest creative goal is to publish a book of her poems alongside her photography.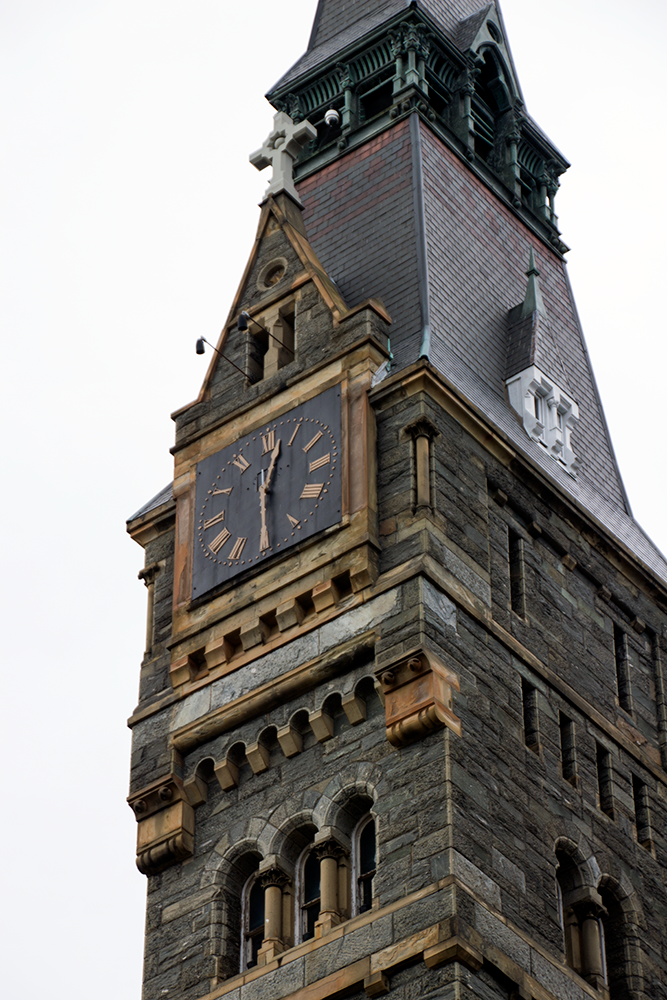 Tuong Vy Hoang
Vy graduated from Boston University with a B.A. in the History of Art and Architecture and a minor in English. Her academic interests include the motif of transience in art and literature, the relationship between historical preservation and community, and cultural themes in East/Southeast Asian fiction, particularly in terms of tropes and what they represent. Off the clock, she enjoys reading web comics and album reviews, café hopping, and relying too much on curtain bangs as an accessory.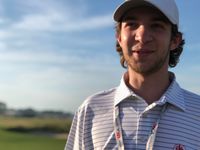 Desi Isaacson
Desi is originally from Portland, Maine. In 2020, he graduated from Washington University in St. Louis where he majored in English Literature with a focus in Creative Writing and a minor in Philosophy. His writing and research focuses on the relationship between shame and humor in postmodern fiction. Desi has worked at several journalism publications, including as a food writer at the Riverfront Times in St. Louis and currently as a contributing writer for GOLF.com. He is also a professional podcast producer and a licensed drone pilot. You can follow him on twitter @desisaacson.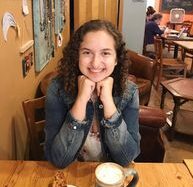 Sarah Licht
Sarah is from Titusville, Florida and graduated from Grinnell College in 2022 with a B.A. in English and Psychology. Their research interests include late Romantic writers, femininity theory, and the intersection between medicine and literature. In their spare time, Sarah enjoys reading oversized fantasy novels, playing video games, and finding new places to buy coffee.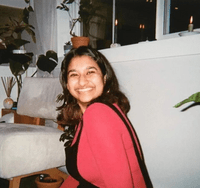 Kavita Premkumar
Kavita Premkumar is from Bangalore, India, and graduated magna cum laude from Wheaton College, MA in 2021, where she majored in English Literature and minored in Education. Her research interests include 19th century British Literature, Children's Literature and Modern Irish Literature. Her senior capstone paper was focused on Tennyson's incorporation of the fallen woman trope in the Idylls of the King. She is also passionate about local journalism and her work has appeared in the Wheaton Wire and the Martlet. She works as a Teaching Assistant with the Community Scholars Program.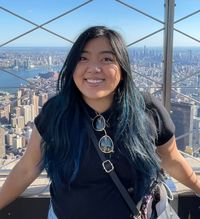 Halle Trang
Halle is a California native, having grown up in Los Angeles and graduating from the University of California, Berkeley in 2019 with a degree in English and a minor in Education. Her research interests include writing pedagogy, postcolonial theory, and Contemporary Literature with an emphasis on Asian American texts. She is a Teaching Assistant for the Community Scholars Program, and when she is not working or studying at a local coffee shop, you can find her cooking/baking, exploring museums, or volunteering with K-12 youth in various after school programs.