Chair's Message
A Message from the Chair of the Department of English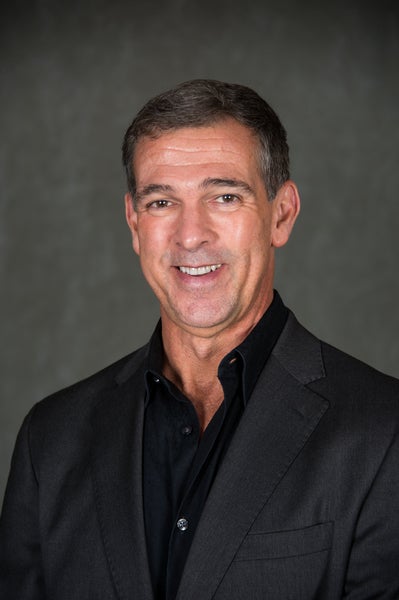 Dear Reader:
Welcome to our webpage!
Our English Department boasts an extraordinary full-time faculty including twenty-nine tenureline and seven non-tenureline professors with fields of expertise ranging from Anglo-Saxon and Medieval literature, to Early Modern, Victorian and Modern British literature, to American literature from the early nineteenth century to the present; we're also home to specialists in world Anglophone literature from regions including Africa, India and the Caribbean, as well as in creative writing, composition and rhetoric, critical theory, cultural studies, critical race, ethnic and class studies, performance, film and media studies, women's, gender and sexuality studies, and disability studies. We're also happy to field a wide variety of classes taught by a talented, dedicated cohort of up to twenty part-time faculty covering a similar range of areas and topics of study.
As scholars producing world-class research in a wide variety of humanities fields, as well as creative artists producing influential, innovative work in a wide variety of genres, our faculty have also earned an impressive array of national and international prizes for both our artistic and our scholarly publications, as well as fellowships, grants and other awards in support of our work, and from sources like the National Endowment for the Humanities, the Princeton Institute for Advanced Study, the Mellon Foundation, and the National Humanities Center.
We offer comprehensive, flexible and rigorous courses of study to our undergraduate majors and minors, and to our undergraduate honors students and our Master's students, and in the fall of 2017 we launched an exciting new Minor in Creative Writing. We are also home to the University Writing Program, which oversees all first-year writing courses for students on the main campus, courses introducing writing in all majors, and the University Writing Center.
Elsewhere on this website you will find specific information about what our alumni, graduate and undergraduate, have gone on to do professionally with the education and training they pursued with us; we are very proud that their paths include teaching at all levels, including as scholar-teachers at the college and university level, writing as professional journalists in all media, publishing (and winning prizes) as writers of fiction, drama, poetry, as well as for film, television, radio and the web, pursuing professional opportunities in all other areas of publishing, as well as in other professions like law, medicine and business. And, as the Statement of Principles on our homepage confirms, we take equal pride in instilling in our students a core commitment to work for the common good, and a conviction in the equal dignity and worth of each human being, which should be the hallmark of a humanities education, especially at an institution enlivened by its Jesuit and Catholic heritage.
In addition to our excellent faculty and curricular offerings, the Georgetown English Department currently enjoys productive partnerships with the Journal of Cinema and Media Studies (formerly Cinema Journal), the Lannan Center for Poetics and Social Practice, and the Caine Prize for African Writing, and many of our colleagues enjoy participating as affiliate faculty in the work of a variety of partner units at Georgetown, including the Department of African American Studies, and the Programs in American Studies, Women's and Gender Studies, Film and Media Studies, Catholic Studies, Medieval Studies, Justice and Peace Studies, Disability Studies, and Journalism. And, as part of our commitment to social justice in the community and on campus, we are the long-time home of the Sursum Corda youth literacy tutoring project (now known as the Golden Rule Program), as well as a long-time partner of Georgetown's Center for Social Justice and Community Scholars Program.
Unfortunately, this greeting cannot list all of the additional ways that our department supports the work of our students and the life of our campus, but none of it would be possible without the support we receive in turn from our top-notch professional office staff, who are always available during hours of operation to make sure that everything we do runs smoothly and reliably.
To our guests to this webpage, we invite your questions, and your suggestions for making this site more helpful to you, and we invite you to visit us during office hours on the third and fourth floors of New North Hall. We take genuine pride in our efforts to make our workspace professional, hospitable, inclusive, and safe: and we look forward to doing what we can to welcome you here if you ever decide to visit us as a guest, or join us as a student or colleague.
Gratefully,
Ricardo L. Ortíz