In Honor of National Student Employment Week, Meet Our Office Assistant, Aditya Manjul!
Posted in Announcement | Tagged Aditya Manjul, Department of English, Staff, Student Worker
Balancing a part-time job, schoolwork, and other extracurriculars is no easy feat, but student workers make it possible! They provide an invaluable service to the university, and such is true of the Department's Office Assistant, Aditya Manjul! In honor of National Student Employment Week (NSEW), we invite you to learn more about one of our own very important members of the team.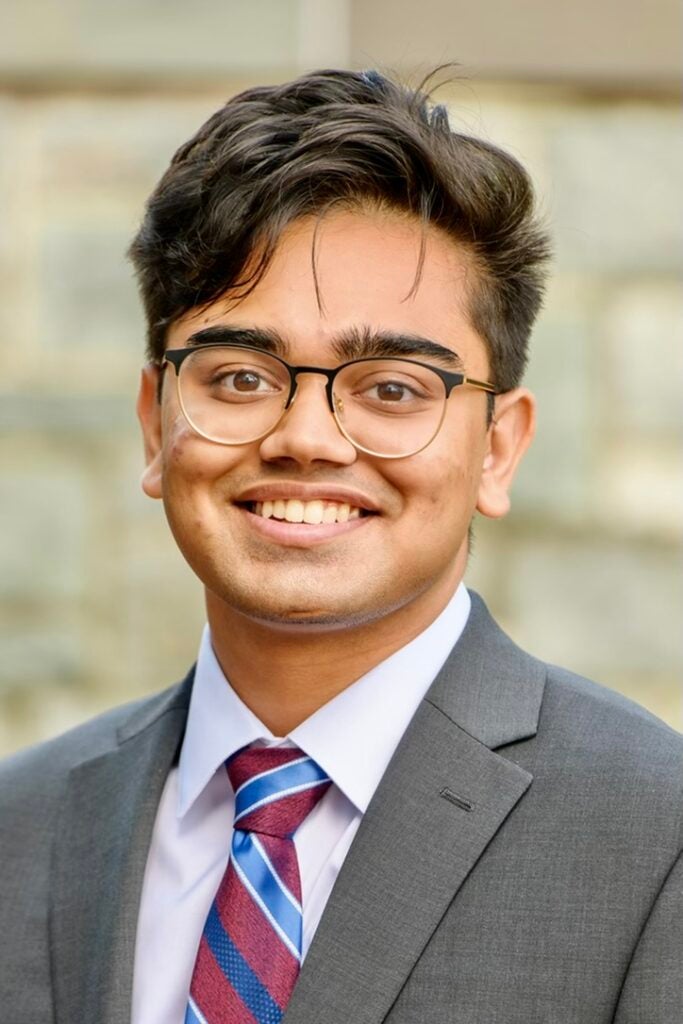 Aditya Manjul, Class of 2024
Major & Minor: Double majoring in Finance and Operations/Analytics with a fellowship in Global Business and minoring in Spanish
From: Houston, Texas
Campus Involvement: Project Manager at Innovo Consulting, Senior VP of Investments at the GU Student Investment Fund
Responsibilities: Assists logistical work including but not limited to technology assistance, scan and copy requests, updating and distributing print materials and newsletters, and managing Professor requests
Graduation Goals: Hopes to work in an investment fund with an emphasis on socially responsible investing and impact-oriented investment management
Outside of Work & School: Aditya loves coffee, reading, and touring DC!
Thank you Aditya for all that you do, and Happy National Student Employment Week!
Stay connected with the latest news in the Department of English by following us on Twitter: @GU_ENGL