Writing Program
The Georgetown University Writing Program serves the campus in four ways:
Coordinating the required first-year writing course, WRIT-015: Writing and Culture Seminar
Assisting undergraduate programs with the Integrated Writing requirement within the major
Providing one-on-one support to students at all levels through the Georgetown Writing Center
Offering advanced and graduate courses and mentoring on writing and rhetoric within the Department of English
Program Leadership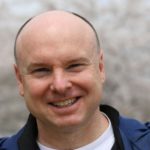 Interim Director of the Writing Program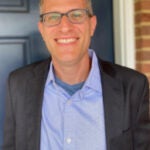 Interim Director of the Writing Center
Undergraduate Students
WRIT-015: The Writing and Culture Seminar focuses primarily on strengthening student writing through attention to the writing process, rhetorical analysis, writing as a tool for inquiry, and attention to genre, style, and form. While WRIT-015 allows for a wide range of approaches, themes, and course readings, all sections address a core set of course goals and guidelines that emphasize writing as a rigorous, iterative intellectual process.
WRIT-015 is required of all undergraduates as part of the Georgetown Core. Students will receive credit for this course if they have earned a 5 on the AP exams in English Literature and Composition or English Language and Composition, or a 6 or 7 on the International Baccalaureate English A exam.
The Writing Program also offers courses in professional writing and public humanities on the Main Campus and at the Capitol Applied Learning Lab downtown.
Graduate Students
The Georgetown M.A. program trains students in the teaching of writing through a combination of coursework, direct individual and group mentoring, and hands-on, practical experience in apprentice-teaching and peer-tutoring settings. Students have the opportunity to take graduate-level courses on writing, rhetoric, and the teaching of writing, and they may choose to complete a thesis project focused on writing, rhetoric, or pedagogy. Graduates of our program go on to doctoral studies in rhetoric and writing as well as to teaching positions at local colleges, public and private schools, and community organizations.
Writing Center
The Georgetown University Writing Center is a free resource open to all enrolled Georgetown students. Graduate and undergraduate students trained in teaching writing assist students from every program (graduate, undergraduate, School of Continuing Studies, and summer programs) at any stage of the composing process.
---
For more information about the Georgetown University Writing Program, please visit their website.